Appearances on Airwolf episodes
Archangel's LongRanger
A white Bell 206L LongRanger, callsign Angel 1. Registration unknown.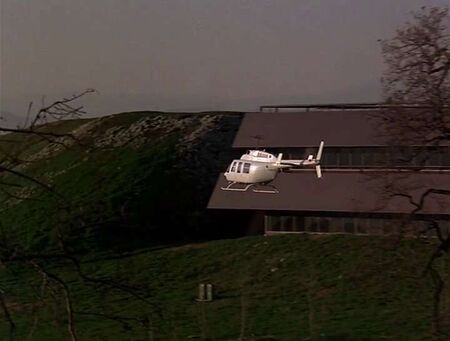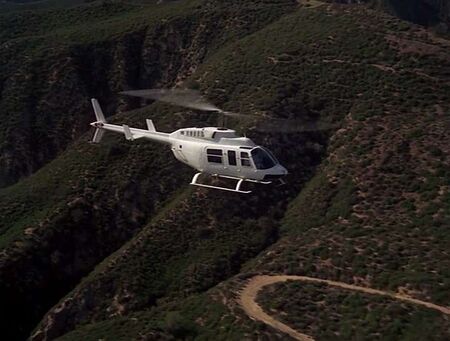 Fallen Angel (episode) - After Hawke rescues Archangel from East Germany, he is flown in Angel 1 to "Knightsbridge" for a F.I.R.M. committee meeting.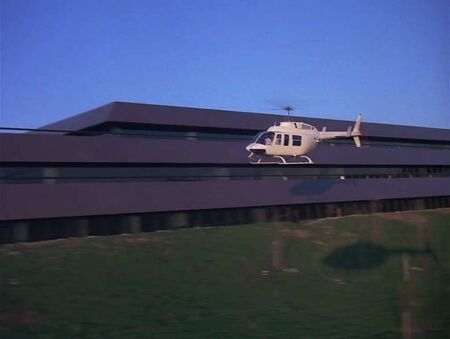 N331WD
A Bell 206L-3 LongRanger III, registration N331WD, construction number 51062.[1]
Natural Born (episode) - painted to look like a police helicopter.

Kevin Hansen

steals it from a policeman and uses it to pursue a UH-1 carrying the men who killed his uncle.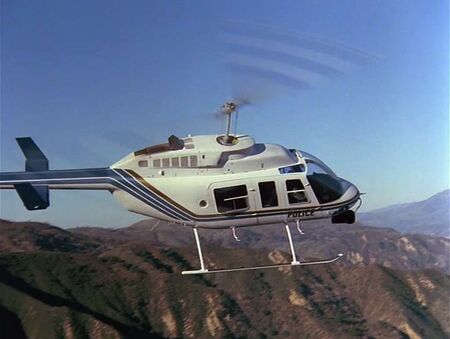 Other LongRangers
The Hunted (episode)' - as a security measure, Hawke uses three LongRangers in a aerial shell game, all carrying passengers who look like Carter Anderson III. The security is even more complex. All the LongRangers are carrying fakes. Carter Anderson travels to the airstrip in a fuel truck!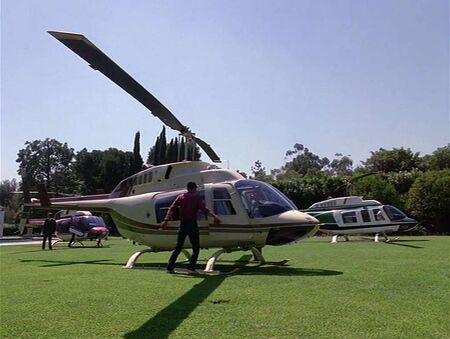 References