Appearances on Airwolf
Season 1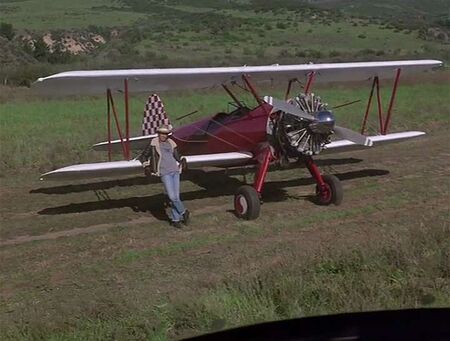 To Snare A Wolf (episode) - belongs to Antonia "Toni" Donatelli. Hawke borrows it as part of his plan to evade the efforts of

D. G. Bogard

to track down Airwolf.
Season 2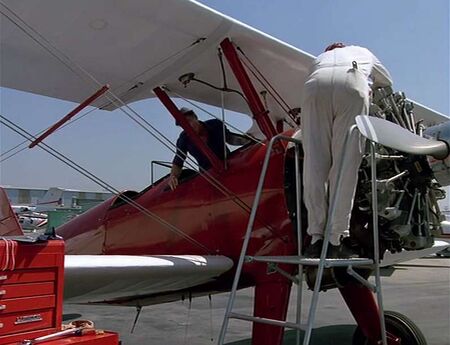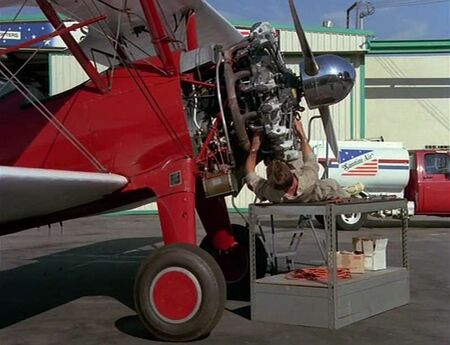 Natural Born (episode) - red Stearman belonging to Santini Air. The Santini crew are working on the plane when

Kevin Hansen

approaches them. Caitlin and Hawke take pity on him and persuades Dominic to give him a job.