Appearances on Airwolf episodes
Proof Through the Night (episode) - stock footage of a KC-135 is used twice. The tanker refuels Airwolf during the ingress and the egress of the mission to rescue

Vladimir Rostoff

.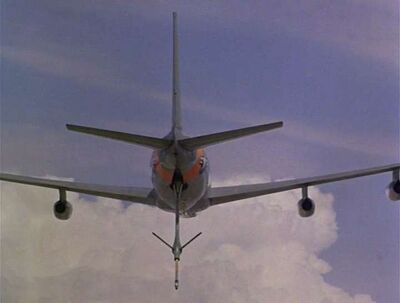 Kingdom Come (episode) - the same stock footage of the KC-135 is used. Cockpit scenes are also reused from Proof Through the Night with different dialogue--under the oxygen masks it is not noticeable.