Day of Jeopardy was the 48th episode of Airwolf and the 14th episode of Season 3. It first aired on 1/25/1986. There is plenty of air and ground action here for Hawke, Dominic and Archangel. Caitlin, however, does not appear.
Plot synopsis
Hawke and Dominic are assigned to transport Tess Dixon, an important witness, to a secret Senate committee hearing. Powerful forces are working to ensure that they do not succeed, including a traitor in the FIRM. [1]
Episode summary
(spoiler alert - click on expand to read)
Story locations
Aircraft seen
Firearms seen
Research notes
Cast
Jan-Michael Vincent as Stringfellow Hawke
Alex Cord as Michael Coldsmith Briggs III
Ernest Borgnine as Dominic Santini
Jean Bruce Scott as Caitlin O'Shannessy
Anne Lockhart as Tess Dixon
Jack Hogan as Peters
Kandace Kuehl as Vivian
Clu Gulager as Cullen Dixon
G. Gordon Liddy as Barkley Kase
William Mims as Businessman #1
William Wintersole as Businessman #2
Ivan Bonar as Committee Chairman (see Jacob Alves)
Joseph Della Sorte as Skeet Thrower
Gallery
Lots of actors with speaking parts have not been credited.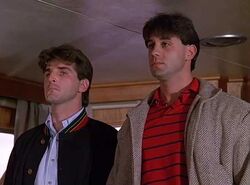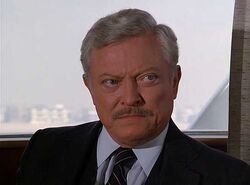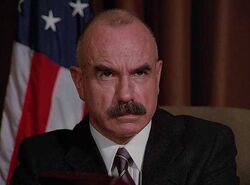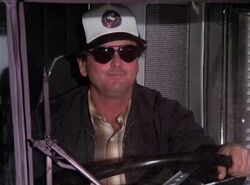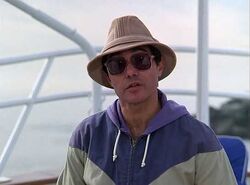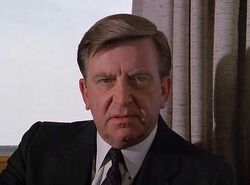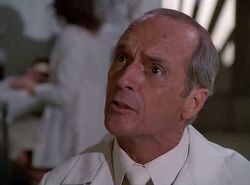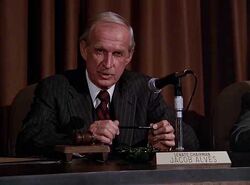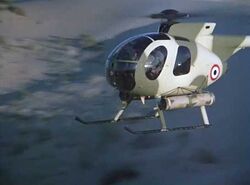 References
External Links