Appearances on Airwolf episodes
To Snare A Wolf (episode) - this aircraft plays a big, if passive role in the episode. Hawke needs to hide Airwolf from spy satellite surveillance so he parks it under the wing of a C-133 at an aircraft boneyard. It's "in plain sight" he tells Dominic, yet difficult to see.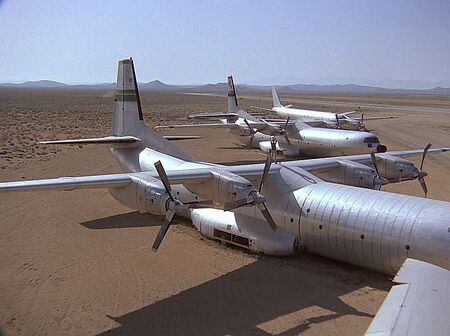 Community content is available under
CC-BY-SA
unless otherwise noted.