Appearances on Airwolf episodes
HX-1 (episode) - The Redeye is seen during an arms display which Dunkirk puts on for potential customers at Red Rock Flats.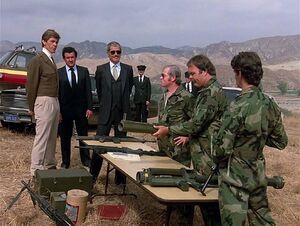 Flight 093 is Missing (episode) - Hergos fires one to shoot down a

Piper J-3 Cub

from his boat. He doesn't want the aircraft to report finding the wreck of Flight 093. Later he fires another one at Airwolf.