Frank Ochoa is a character who makes a one-time appearance in the Season 3 episode titled "Wildfire".
Biography
Frank Ochoa is a mechanic and friend of Dominic. At the beginning of the episode, Airwolf is seen in a barn. Ochoa is working on repairs on Airwolf. He tells Hawke the repairs will take time. "You can't rush a starter-generator," he says.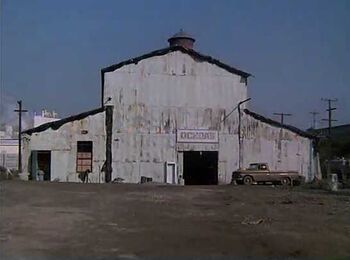 Portrayed By
Frank Ochoa is played by Gregory Sierra.[1] This was his only appearance on Airwolf.
References