Appearances on Airwolf episodes
Learjet 24A, registration N464CL, serial 096.[1]
Santini's Millions (episode) - flown by

Carl Barron

. He gets an engine fire warning and crash lands it somewhere in Alaska, he is later rescued by Dominic in Airwolf.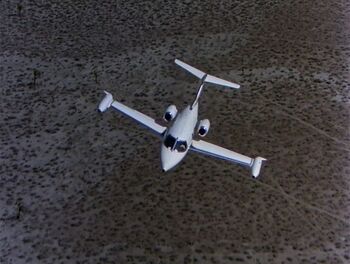 Severance Pay (episode) - used by Marella and Archangel to collect

Larry Mason

from Tampico. It is attacked by a P-51 Mustang piloted by a Mexican mercenary but Airwolf arrives in time.
References