Appearances on Airwolf episodes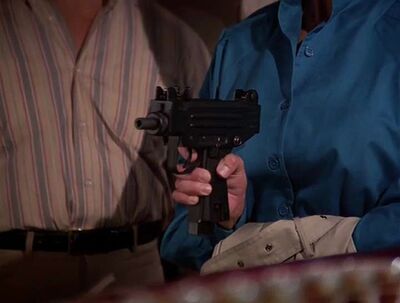 And They Are Us (episode) - Dominic uses one. This is seen just after Hawke has fired Airwolf's guns at a sniper on the ground and they run after him in pursuit. They get to where the sniper dropped his rifle but by then he had run out of the range of the Uzi.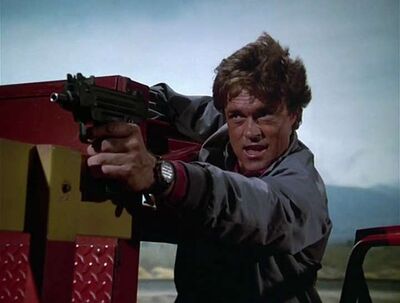 Jennie (episode) - Caitlin and Dominic have a pair of these but don't use them. During the firefight at Santa Teresa, Dominic uses his M1911 and Caitlin her Detonics Combat Master.